Categories
Categories
Brands
Brands
Fender Skirt, Tandem, Sunnybrook, FS2665, Polar White
Fender Skirt, Tandem, Sunnybrook, FS2665, Polar White
Fender Skirt, Tandem, Sunnybrook, FS2665, Polar White
Product Description
67 1/4"x 10 1/2"- Tandem axle fender skirts. Constructed of durable high-impact ABS plastic. This replacement fender skirt is textured.
Fits various Sunnybrook & Winnebago brands. Sunnybrook part number is FD105 (embossed on the backside).
Measurements Corresponding to ourMeasurement Form:
A: 53 1/4"(from hole to hole, as shown in diagram)
B: 5 1/2"
C: 10 1/2"
D: 6 3/4"
E: 9"
F: 67 1/4"
Check your measurements and compare them to the drawing above to verify fit for your RV.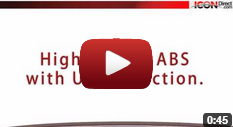 Manufacturers Number: 12665
Other Details
Product Reviews
Find Similar Products by Category
Customers also viewed